Get an internship. It will give you much more than just an extra college credit or something to put on a resume.
It might even pave your way to a regular job. According to the National Association of Colleges and Employers, almost 72% of paid college internships end up turning into full-time job offers.
So if you're looking to land a killer internship during your studies and kick off your career like a pro, here's how you do it.
1. How to choose an internship
Identify your interests and narrow your focus.
First, write down your goals and everything you want out of a work placement. It's a great way to figure out what you hope to gain from an internship.
Based on your living expenses, a paid internship might be the only option. For others, though, finding a position that allows them to hone a specific skill will be a priority. And some might prioritise working at a reputable company above anything else.
At the end of the day, it's all about knowing what you want. So make sure to narrow your focus right away to save yourself the pain of aimlessly browsing around.
Familiarize yourself with the industry.
Is your industry saturated with interns? Are companies constantly looking for new ones or hiring them selectively? Is the interview process lightning fast or rather slow? Which ones are the top companies in the field and what do they have to offer? Are these positions paid, unpaid or honorarium?
Understanding your field is essential as it will give you a sense of what to expect of the whole process and the internship itself. By making this extra effort, you can better gauge what is expected from applicants and prepare accordingly.
And now you can comfortably compile a list of businesses or organisations that are worth reaching out to.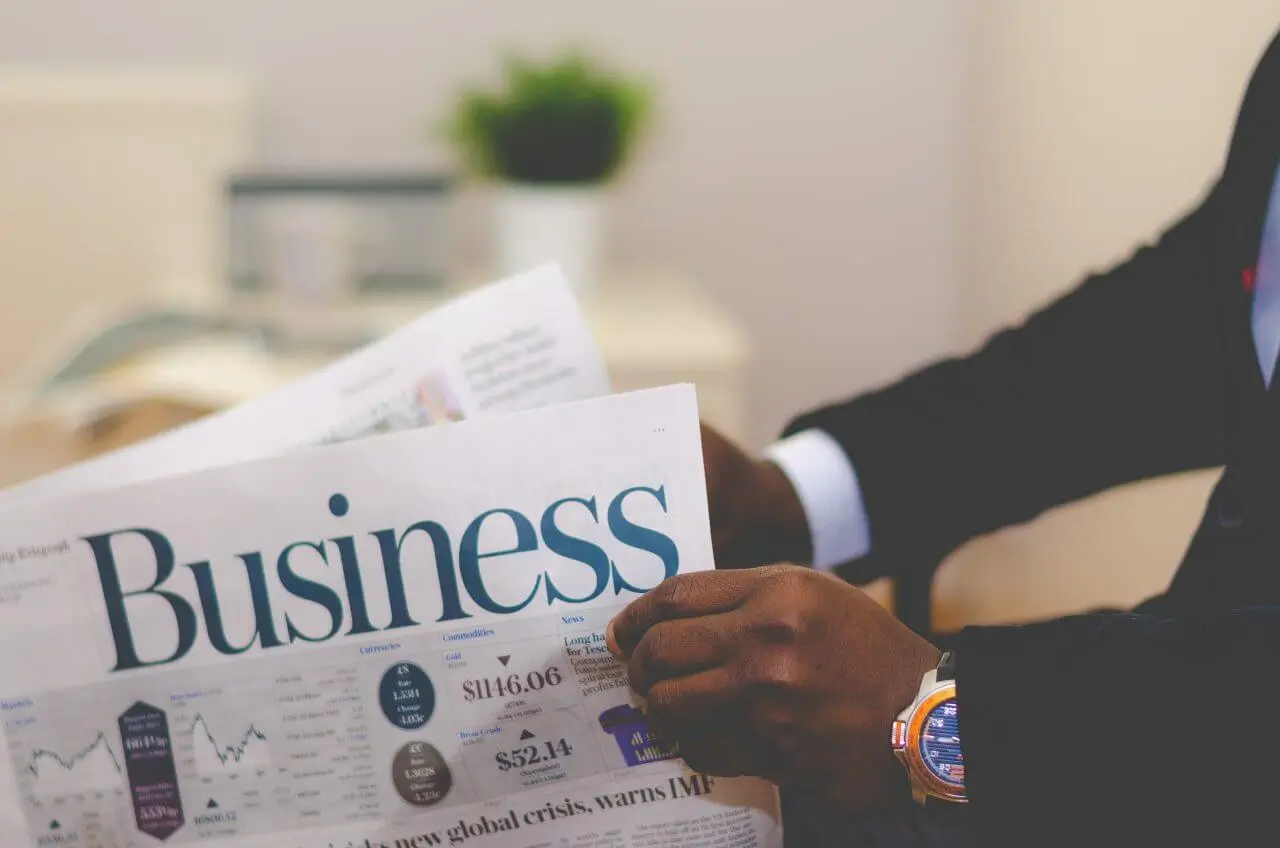 2. How to explore your options
Visit your on-campus career office.
If you're just figuring out how to get an internship, give your school's career office a chance.
Drop by to see if they can provide internship placement assistance. They can give you a hand by looking over your resume or cover letter. And if they're really nice, they might even give you some valuable advice to improve your chances of landing an internship.
Show up to internship fairs.
Keep an eye open for any on-campus events or nearby internship fairs taking place. They're ideal to look for current openings and establishing useful connections.
Remember to dress up and present yourself as a professional with a handful copies of your resume up your sleeve.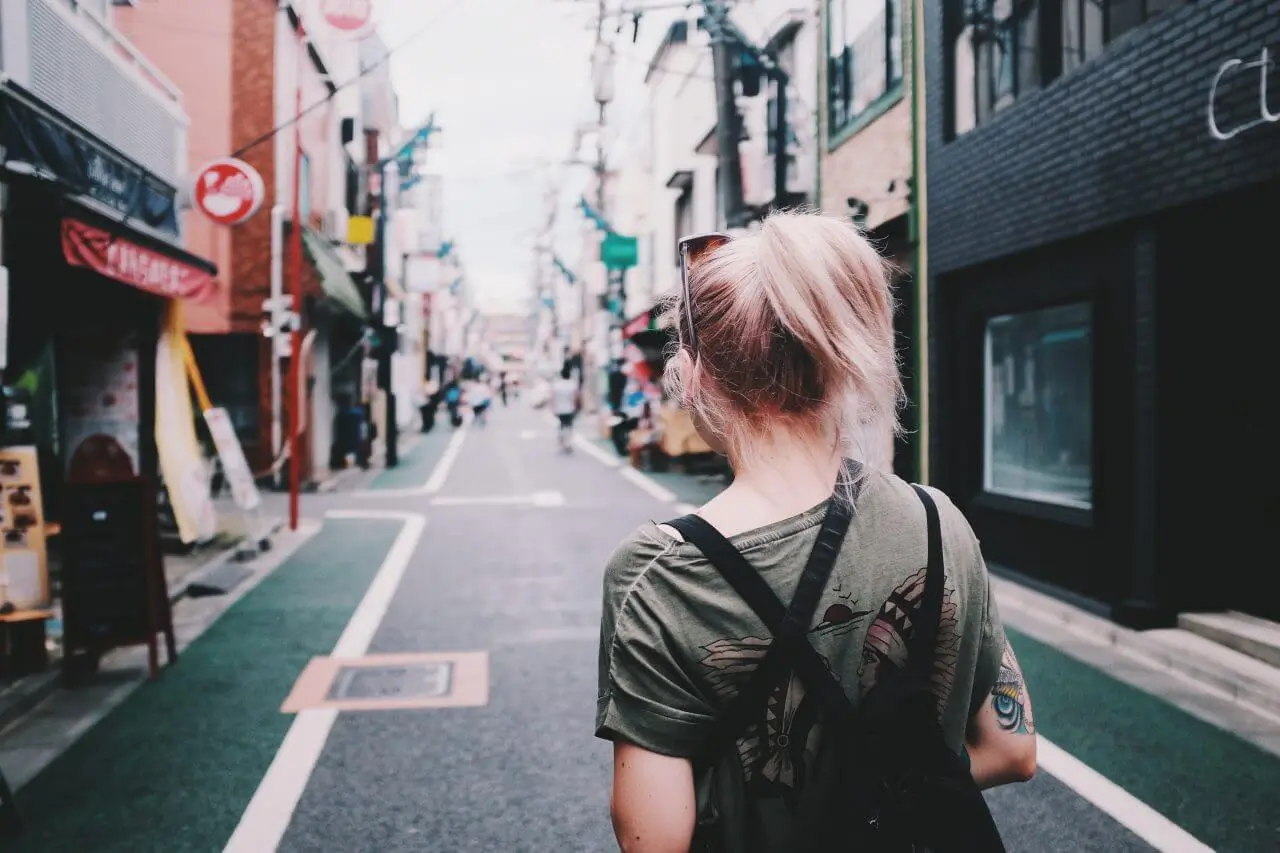 3. How to prepare your resume
Tailor your resume and cover letter to the position you're applying for.
A surprising number of college students are too lazy to tailor their career documents to the positions they're applying for. If you're applying to work for two different companies, you really shouldn't use exactly the same resume for both gigs.
Employers will notice the amount of effort you've put into your application. In other words, generic resumes and one-size-fits-all cover letters are sure to make zero impression. If you're not willing to show how much you want this internship, why should they waste their time talking to you?
Be prepared to review each and every document you're sending out. Make sure to tweak your resume if necessary. You should always highlight the skills that are most relevant to the job you're hoping to snag.
Let's say, for example, that you're majoring both in English and Management. You'll want to play up your verbal prowess for a magazine job. On the other hand, a managerial position would require your analytical and organizational skills instead.
To make things easier, you might want to create a solid resume and cover letter template that you can refer back to and adjust to match what employers are looking for.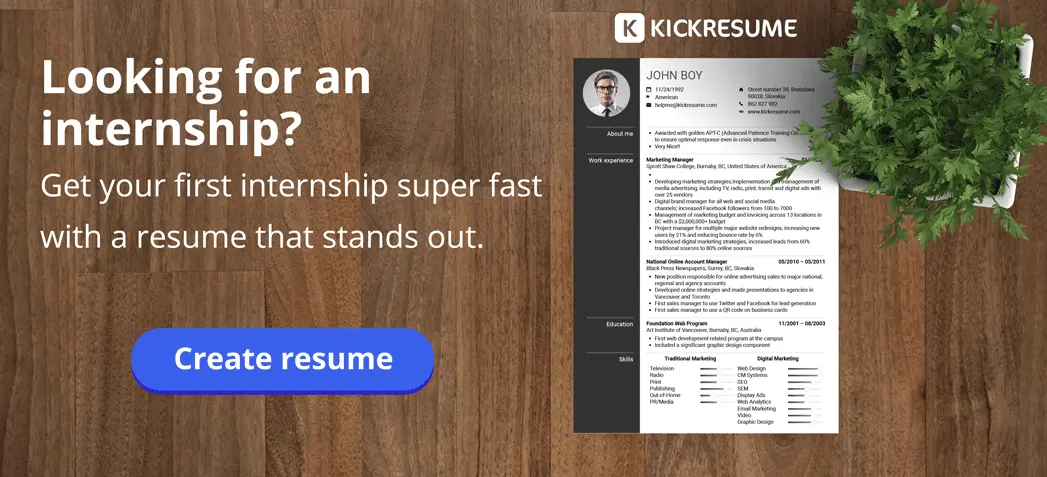 Don't forget about letters of recommendation and references.
This one is particularly important when applying for highly competitive internships.
Collect any relevant letters of recommendation and references that you can send to the internship coordinator. Ask your professors, thesis supervisors and tutors whether they can vouch for your skills and back up the claims you make in your resume or cover letter.
Make sure to have all of this information ready to go before you start applying. This way you won't be scrambling to get it together when someone asks for it.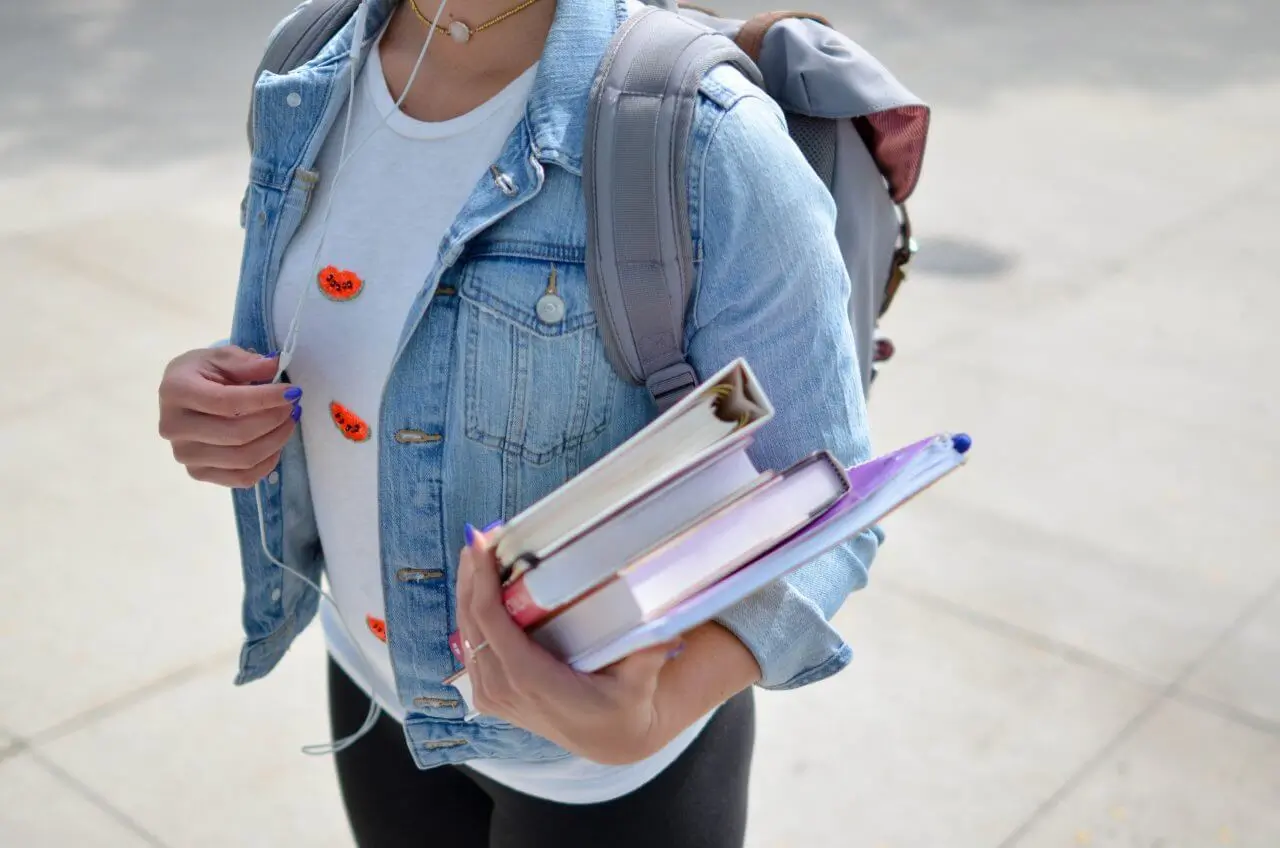 4. How to ask for an internship
Write an email.
If you don't have one yet, create a professional email account with an address that contains your last name. Avoid nicknames or unnecessary symbols and numbers.
As for the subject line of your email, try to be as specific as possible. You want your email to get noticed in a high-volume inbox. Use something along the lines of "Google Internship Application: Jonah Whale."
Start with a formal greeting. Then introduce yourself and explain that you're interested in the internship. If you have a mutual contact, state this as soon as possible: "My professor, [title and name], suggested that I contact you…"
Go on to mention your availability, specifying the semester and the number of hours per week you can work.
Make it clear why you're qualified and include any relevant academic or extracurricular achievements.
Close your email with your contact information and thank them for taking the time to read your email.
Last but not least, don't forget to attach any documents that are relevant to the position — your resume, cover letter or letters of recommendation.
Or make a call.
If talking is one of your strengths, maybe you'll want to call the company instead.
First, do a bit of research into who they are and what they do. If you are hoping to score higher than others, it's important to dig deeper to demonstrate your interest.
Next you'll need to prepare a pitch. It's a short summary of who you are, what you do, what your qualifications are and what you would like to do.
Remember that if you are cold calling the company may have a number of questions for you concerning the position. Prepare your answers in advance so that nothing can take you by surprise.
Finally, call the company and ask to speak to the internship director or HR person. Once you actually start speaking to someone, lead off with your elevator speech and make sure to close the conversation by repeating your request for an internship.

5. How to increase your chances
Always apply to more than one position.
You've probably submitted a handful of college applications during your senior year in high school. Why not do the same with internships?
Don't put all your eggs into one basket. Even if have your heart set on a particular position or company, there's nothing more demotivating than not getting it and having no plan B.
Apply to a host of opportunities. The more applications you send out, the higher your chances of succeeding.
Send your applications early.
Remember that the best positions fill up quickly. Usually there's a much greater supply of eager applicants than a demand for poorly paid or unpaid positions.
So if you want to stay ahead of the game, find out when local companies open internship applications and get yours in ASAP. This will increase your chances of finding a suitable internship instead of having to wait another long year.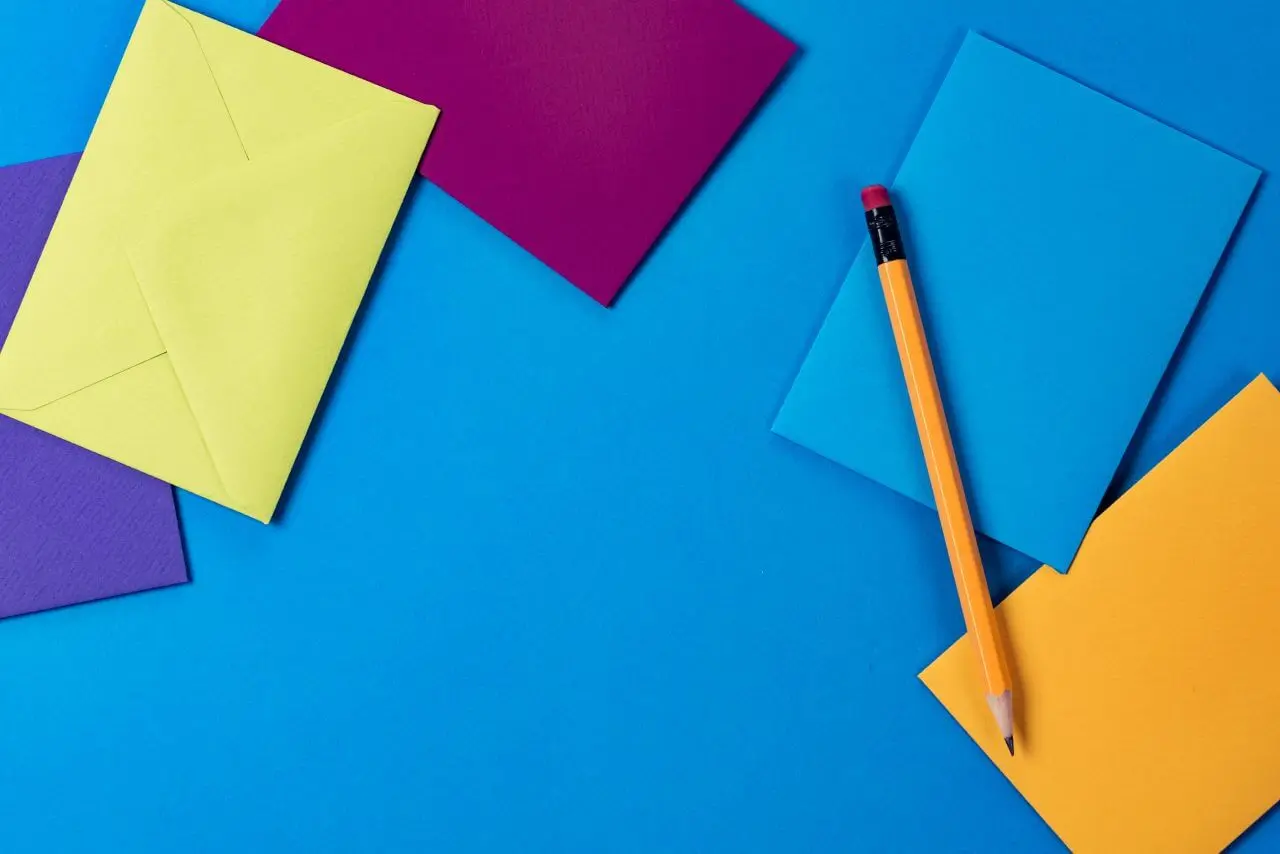 6. How to persevere throughout
Be proactive and send your resume anyway.
Is there a specific company that you're absolutely dying to intern for? Even if you don't see an opening on their website, there's something you can do (and not die).
Try your luck by sending in your resume together with expressing your interest in working for them. Your initiative may be enough to convince them to take you on board.
Stay optimistic and keep on searching.
College students already have a lot on their plate and searching for an internship is just another bite to add.
Yes, job hunting is exhausting. And to send an application after application without hearing back from anyone at all can really be quite exhausting.
As overwhelming as it gets, don't let it break you. Remember to stay on the lookout for new opportunities every day. The chances are a killer internship is lurking just around the corner!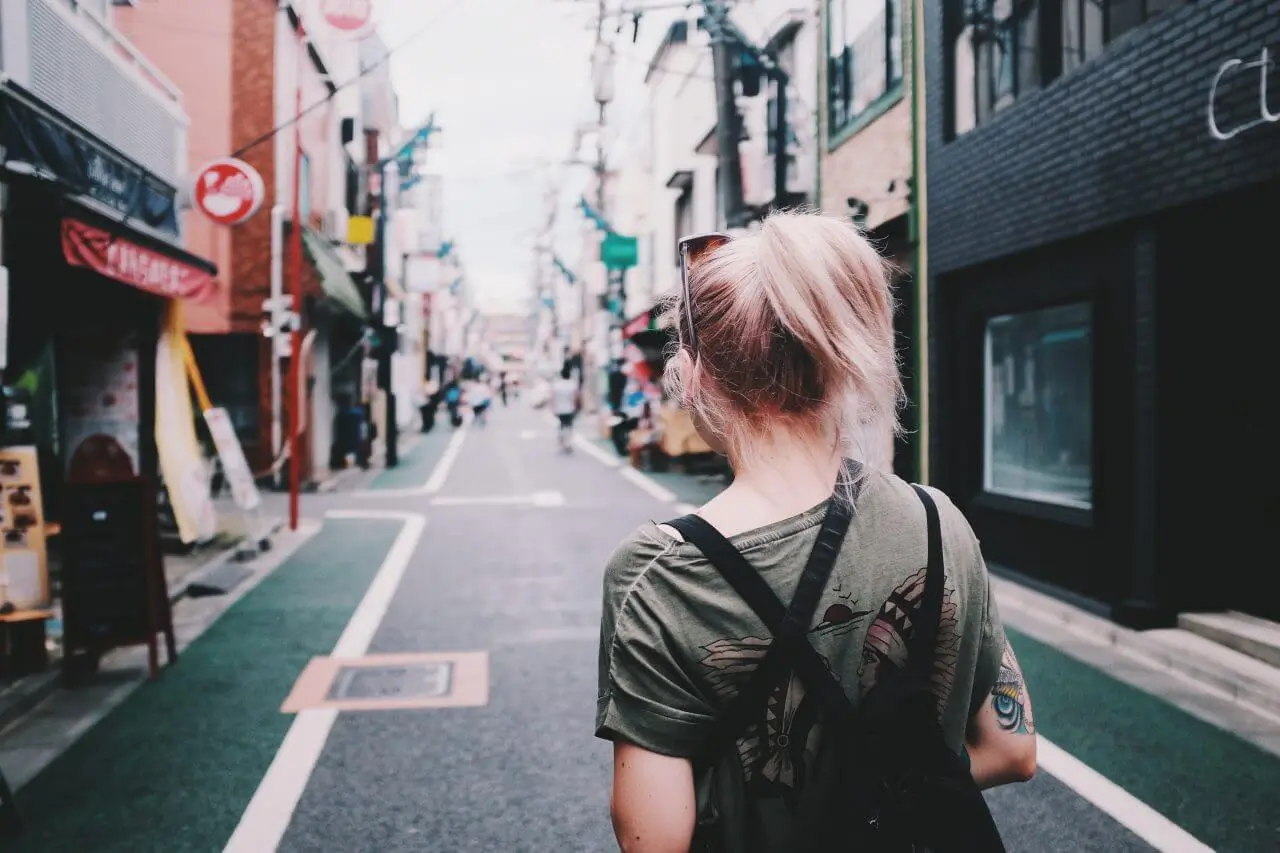 7. How to get in touch with the right people
Seek advice from those who've done it before.
Perhaps your roommate's older sister had a cool internship at your local marketing hub back when she was still at college. Or maybe your dad's friend once worked for the consulting firm you're applying to.
Pick the brains of those who were successful in landing the internships you're hoping to score. Take time to learn what qualities set them apart. Just a couple of key points of advice may give you the advantage you need to edge out the competition.
Network your way to success.
Although you might find a range of internship opportunities at your college career center, some companies go about it quite differently and may not list their internship opportunities publicly at all.
In fact, Forbes estimated that around 80% of jobs are not posted online. This is commonly referred to as the "hidden job market." And if you want to hear about at least some of these invisible jobs, you need to turn your attention to networking.
Reach out to your professors, family members, former neighbors and good friends who have already graduated. You never know when you meet someone who will tell you about a new opportunity and help you get your foot in the door.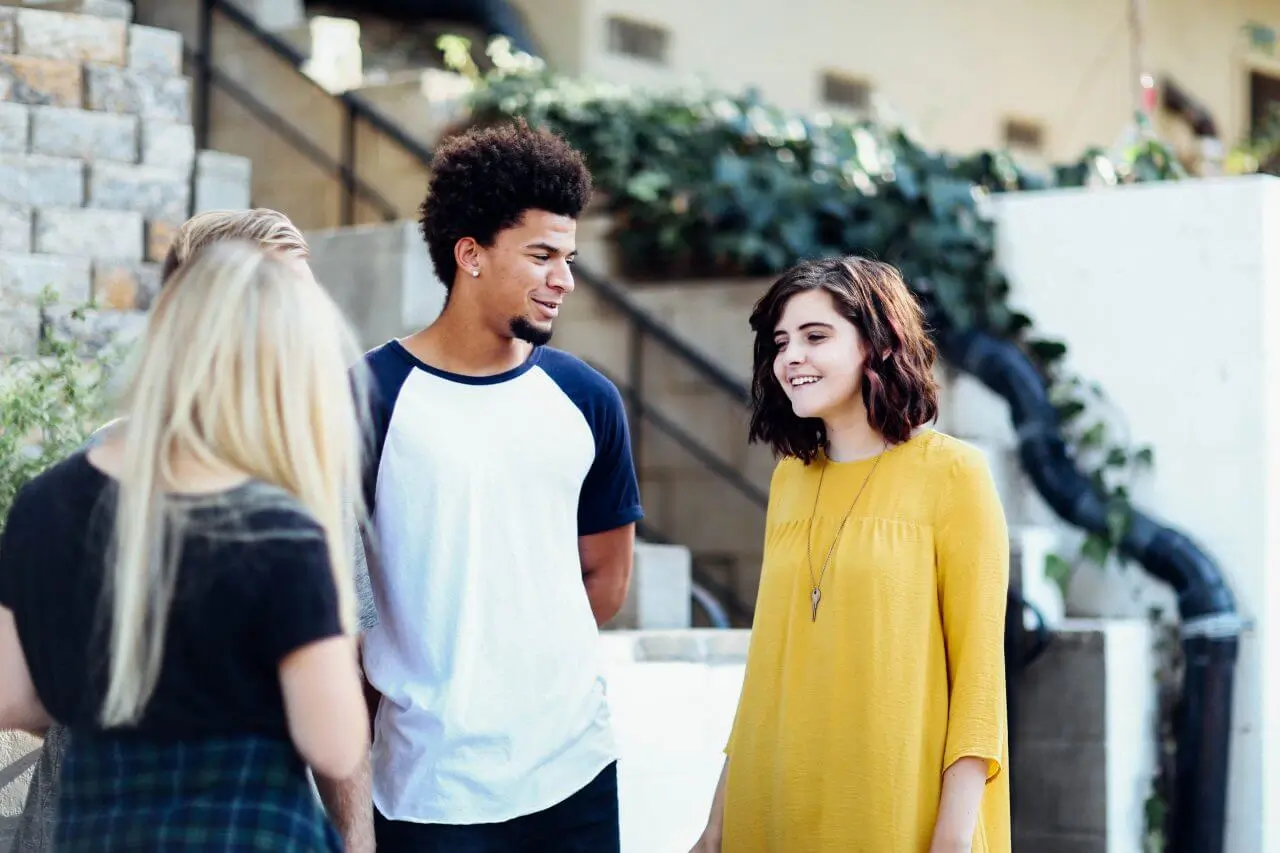 8. How to not ruin it once you get it
Show that you're professional.
Maybe you won't get paid for an internship, but that's no excuse for being careless. You'll always need to act professionally, no matter what you do. That includes dressing appropriately, showing up on time and doing high-quality work.
The first chance to prove you take things seriously regardless of the pay, is your internship interview. If nothing else, take it as an exercise to train your verbal and nonverbal communication skills that will show you're an aspiring industry professional.
Be flexible.
As far as internships go, flexibility is essential. Don't pass up on an internship just because the conditions don't exactly match what you've dreamed up.
Be prepared to work longer hours or different days than you would have otherwise preferred. Compared to a regular job, there won't be much much space for salary negotiations either.
However, don't let this discourage you. An internship is the first step on your career path. Be patient, you never know where this experience might take you.
Remember that you have to work your way up.
Let's face the truth. As an intern, you're not going to be working on a lot of glamorous tasks. You might be doing a lot of paperwork and making coffee in the beginning.
Don't worry, though. Start small and work your way up. This is the way how employers test your dedication and look for the potential to take on greater responsibilities. And once they find it, all those mundane tasks can turn into something far more engaging.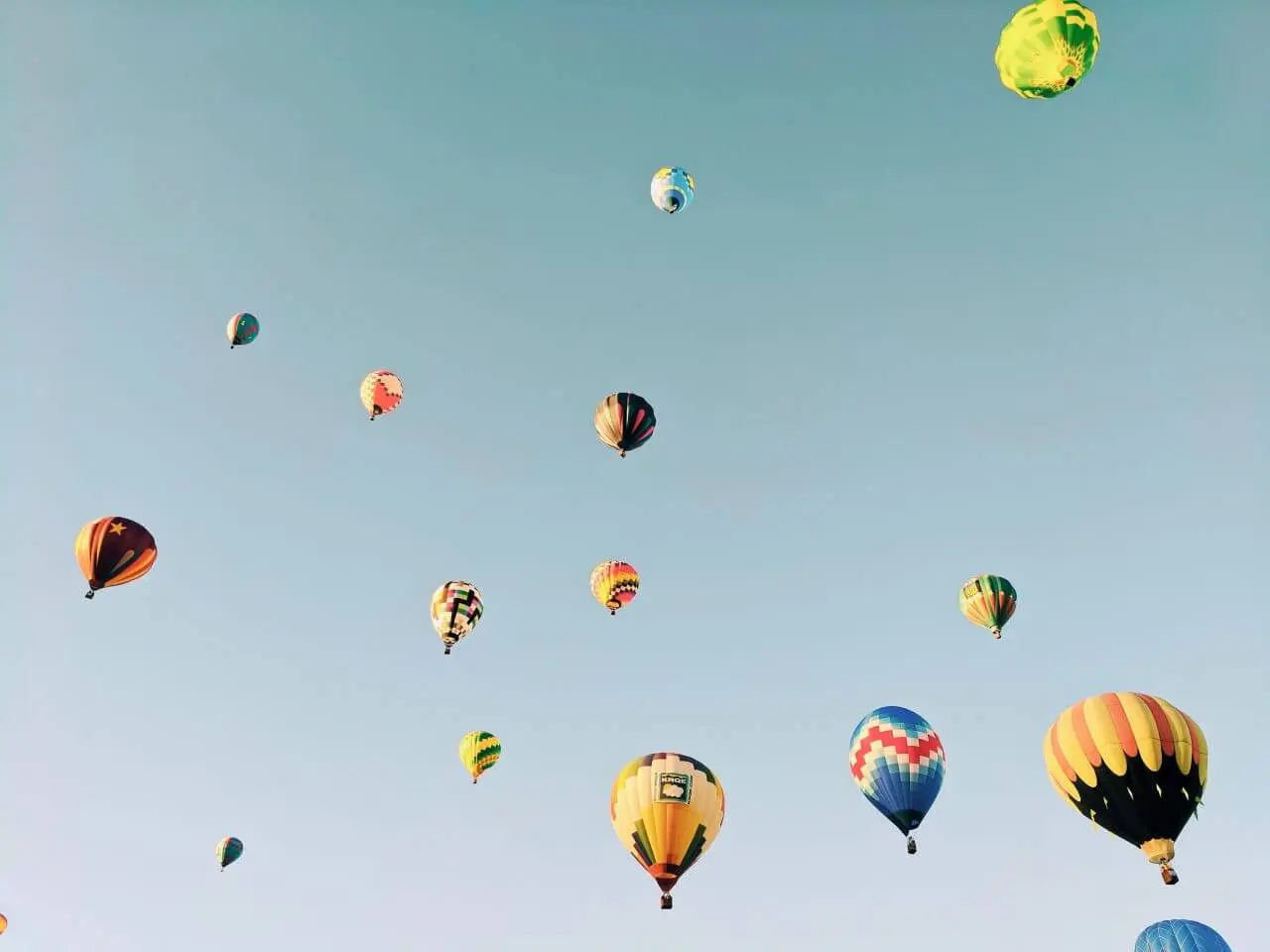 Best 20 Resources to Find an Internship Fast
It's too easy to find yourself looking desperately at an endless list of websites claiming to be the "best and only" one you need to find the perfect internship. Just a simple Google search gives you about 146,000,000 results and to make things worse, they all plead for your attention.
Here's the shortcut — a list of 20 top job search websites that are worth checking out if you need help in figuring out how to get an internship.
Some of them will list all types of internship opportunities while others focus on a specific industry or area of interest. Whether these sites offer Fortune 100 internships, non-profit internships or opportunities to work abroad, there's something here for everyone: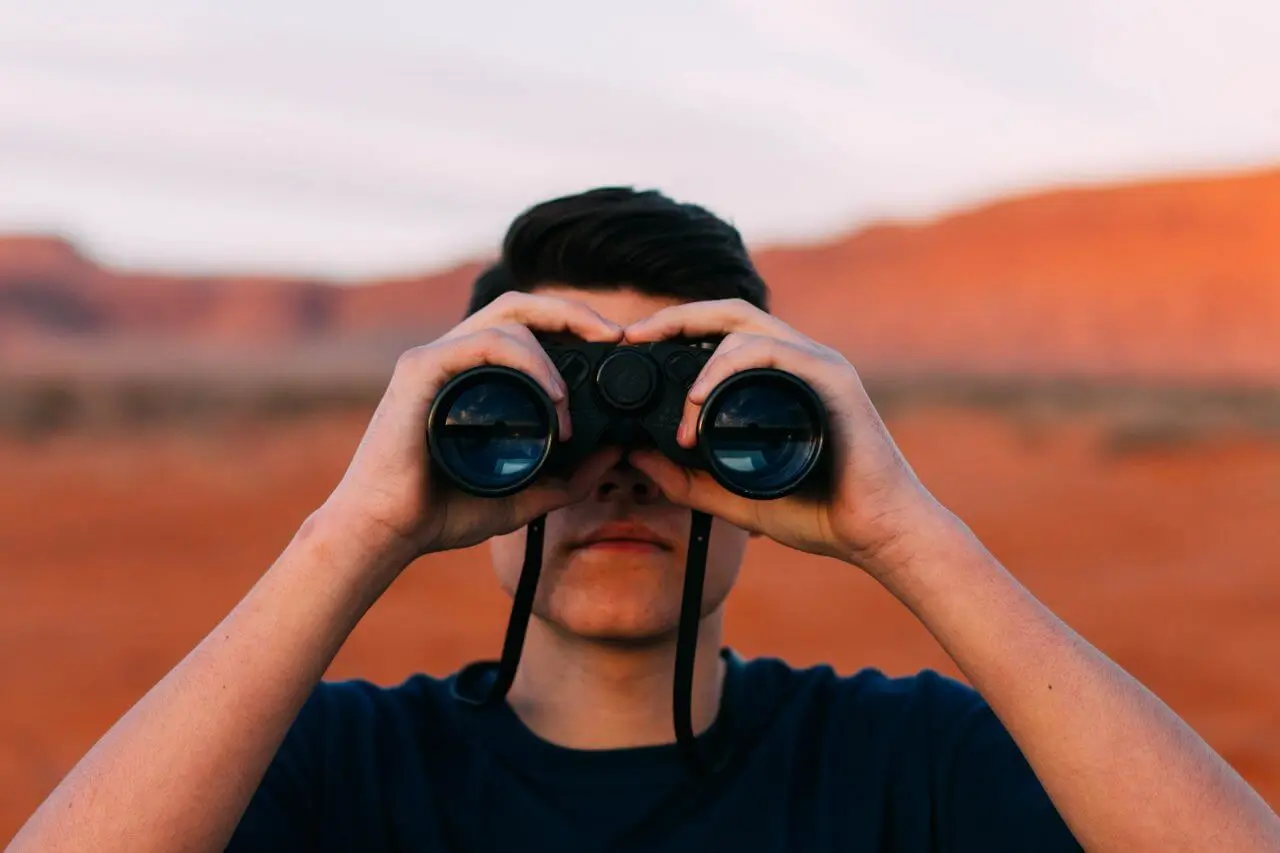 Social networks and communities
Aggregate internship boards
Nonprofits
Idealist.org lets you browse internships from over 129,000 nonprofit and community organisations in over 180 countries. Great for those who want to volunteer or give back and make a difference in the world.
Student Conservation Association (SCA) is a nonprofit organisation that offers 3-12 month paid internship opportunities for college students interested in ecology and environmental work.
Websites with added value
Experience.com offers a wealth of resources and advice for those seeking internships. The website is packed with useful articles providing an enormous amount of information written by college students who share their personal experiences.
InternQueen.com allows you to search for internships depending on your preferred industry and semester, with the added option of a virtual internship. The blog offers highly engaging content on writing resumes, acing interviews and other tips for your professional life.
Industry specific internships
USAJobs.gov is the official U.S. government website for college students interested in landing a government job or internship. Prepare for tough competition, though, there are too many folks out there dying to say they spent their summer working for the Navy, NASA or even FBI.
MediaBistro.com is for those looking to launch a career in the media. The site lets you find internships in advertising, social media, TV and video, publishing, design, technology and many more.
Internship as meaningful travel
GoAbroad.com is an umbrella website that collects thousands of international opportunities from StudyAbroad.com, InternAbroad.com and VolunteerAbroad.com. With dozens of different countries to offer, it's a great resource for those wishing to turn their wanderlust into meaningful travel and career development.
CoolWorks.com is the ultimate job finder for adventurous souls. It's the best place where to look for internship opportunities in places ranging from national parks to ski resorts, dude ranches to retreat centers and everything in between. Although most of the opportunities are entry level, these jobs can easily lead to a career-oriented trajectory.