Plato once said that the beginning is the most important part of the work. He didn't say that in the midst of a job search, but he was right.
Speaking of your cover letter, starting in a modest manner doesn't pay off. Making a mighty entrance with designed career documents is what makes recruiters listen up (and call you back, eventually).
The process of scanning applications has never been faster. Whether it's your cover letter or your resume, either of them has just a few seconds to impress. And that's the reason behind the introductory paragraph being the single most important part of your cover letter.
This cover letter guide will teach you how to transform its introduction into a captivating story that will help you land an interview. And we'll not only tell you how it's done. With more than 30 cover letter opening examples, we'll show you how to make it work in reality.
This cover letter guide will show you how to:
Address your cover letter
Target company needs
Mention your mutual connection
Show your passion
Use humor and creativity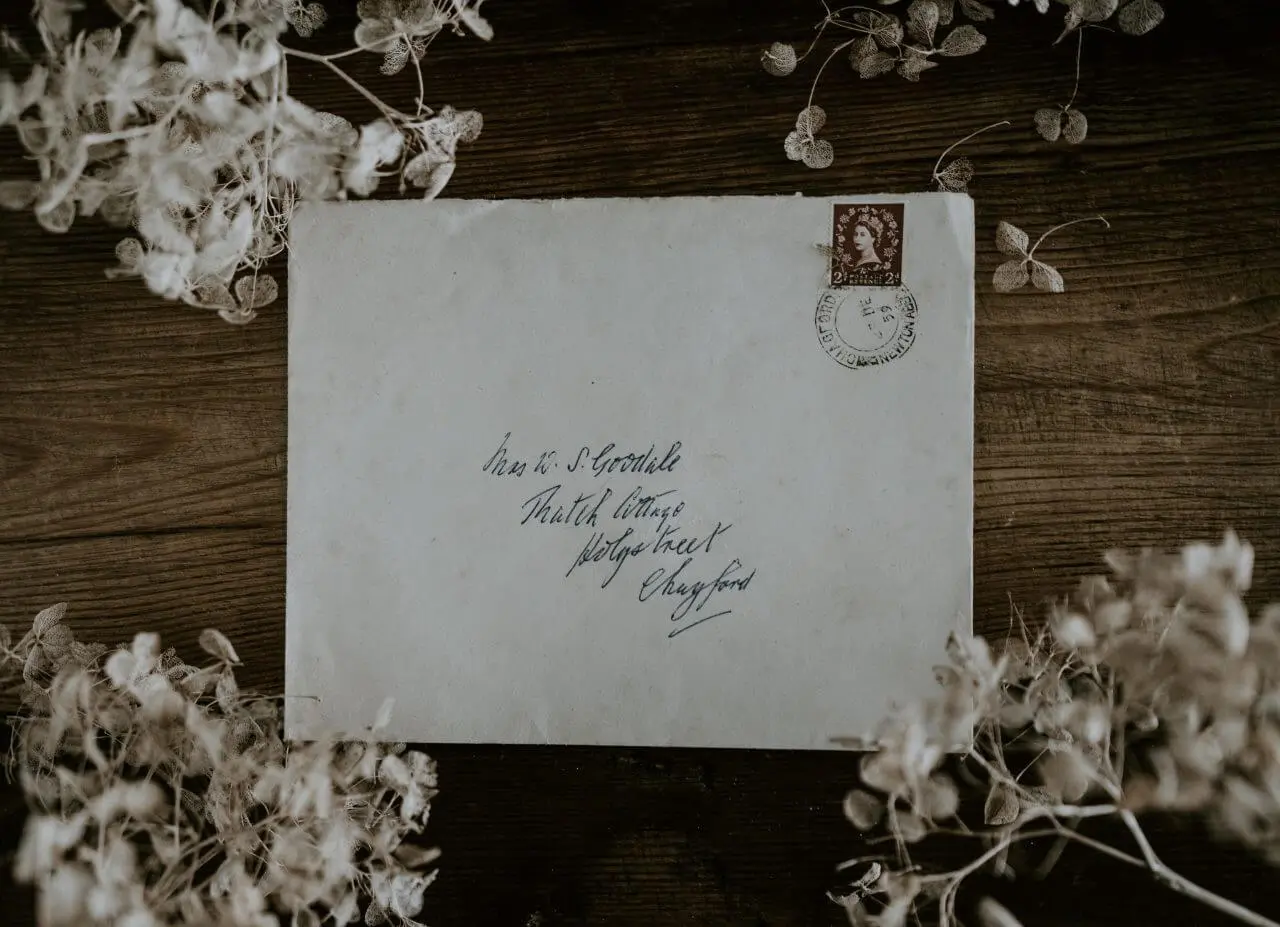 To whom should I address my cover letter to?
If you want to get to know someone, the first thing you need to know is their name. The same goes for the hiring process.
Starting your cover letter with generic "Hello" or "To Whom it May Concern" is nothing extraordinary. But taking the time to look up the hiring manager's name and starting with "Dear Susan"? Pure gold.
Personalise your cover letter and get closer to the person you're talking to. Look in the job posting, on the company website or LinkedIn. If none of that works, try calling the receptionist. It's a matter of few minutes and it can win the recruiters heart before you even start talking about your accomplishments and skills.  
Once you know the recruiter's full name, start with 'Dear Susan' or 'Dear Mr/Mrs/Ms Camarena'. However, don't use "Miss" or "Mrs" unless you know what's the recruiter's preference. "Ms" will work just fine and won't comment on marital status. On the other hand, academic titles like "Dr" or "Professor" are definitely something to include.
Still, there's a chance your name search will for some reason fail. Don't worry, then. You can either ditch the salutation altogether and start with the first line of the letter or use any of the following:
Dear Software Team Hiring Manager
Dear Hiring Manager
To Whom it May Concern
Dear [Company Name] Recruiter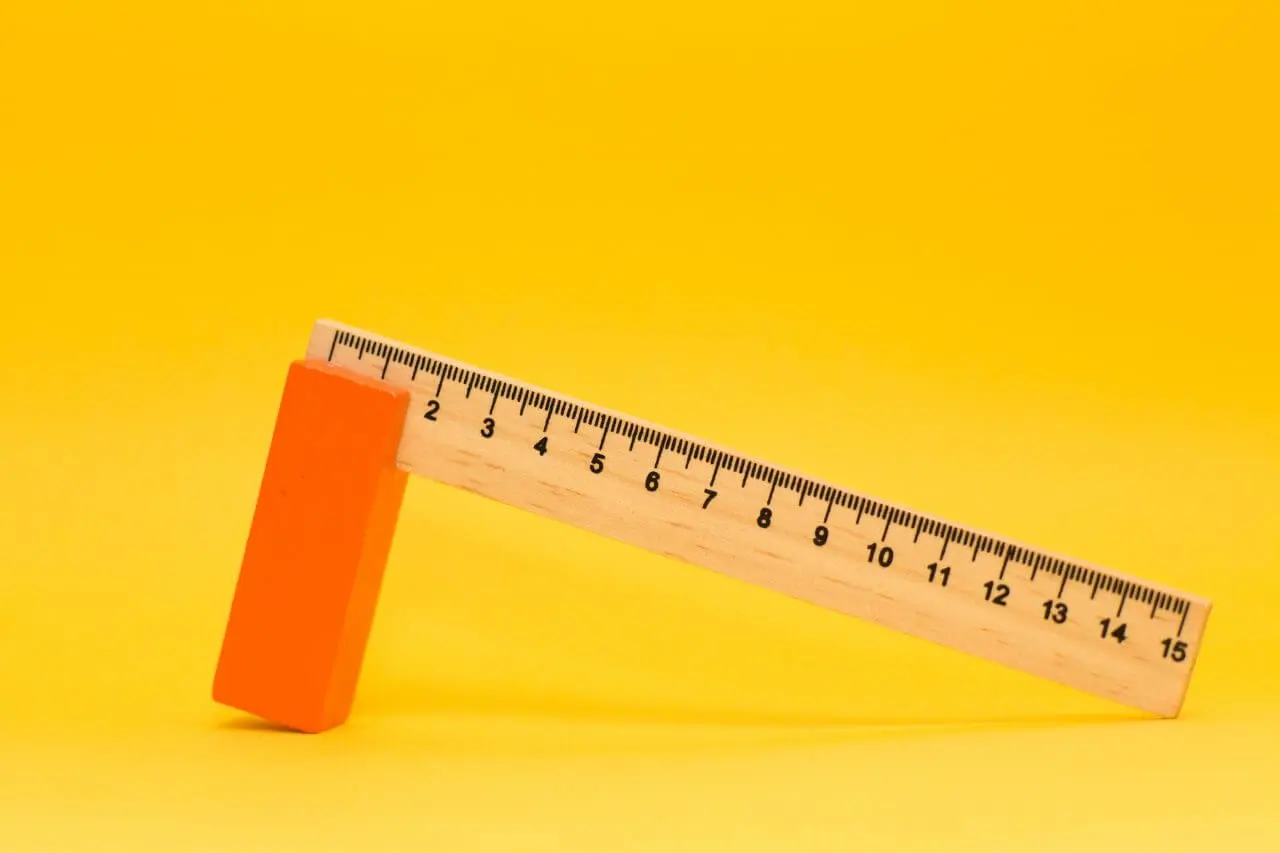 1. Target company needs.
Remember that for virtually any job you're going to compete with a bunch of other job seekers that are similarly qualified. One of the best ways to make your cover letter stand out is to highlight something about yourself that's going to ring the bell with the recruiter.
First of all, have a look at the job offer. It will be packed with company needs. Pick those that you can easily relate to. Then brainstorm an achievement that best fits the job description.
Bring up a character trait, an accomplishment or a really impressive skill. Connect the dots between how your business value relates to the new job you're hoping to score. Craft a captivating opening paragraph adorned with an impressive achievement.
This will only make sense if you feature quantifiable results. Recruiters love seeing numbers so if you're talking about "proven success", don't forget to provide numbers and stats to back it up.
Company needs: Examples of how to start a cover letter
Dear Steve,
I am so excited [Company XYZ] needs a marketing director skilled at storytelling and driving ROI for student travel. With my track record of boosting marketing ROI by 55% through storytelling and creative leadership, I think I'm a great fit.
Over the past year as digital marketing manager at [Company XYZ] I've generated $50k+ in revenue, increased organic traffic to our blog by 18%, and almost tripled our social media ROI.
Over the course of last year, I more than doubled [Company XYZ]'s Twitter followers and ran two successful Instagram ad campaigns that generated $35K+ in revenue. I'd love to bring my expertise in organically expanding the social reach and delivering ROI to the social media manager position at [Company XYZ].
As a longtime fan of [Company XYZ]'s internal certifications, I was excited to see your project manager opening. With my experience cutting costs 65% for [Company XYZ] while dropping lead times 25% and boosting quality, I think I can help with [Company XYZ]'s current challenges as I continue to expand my skill set.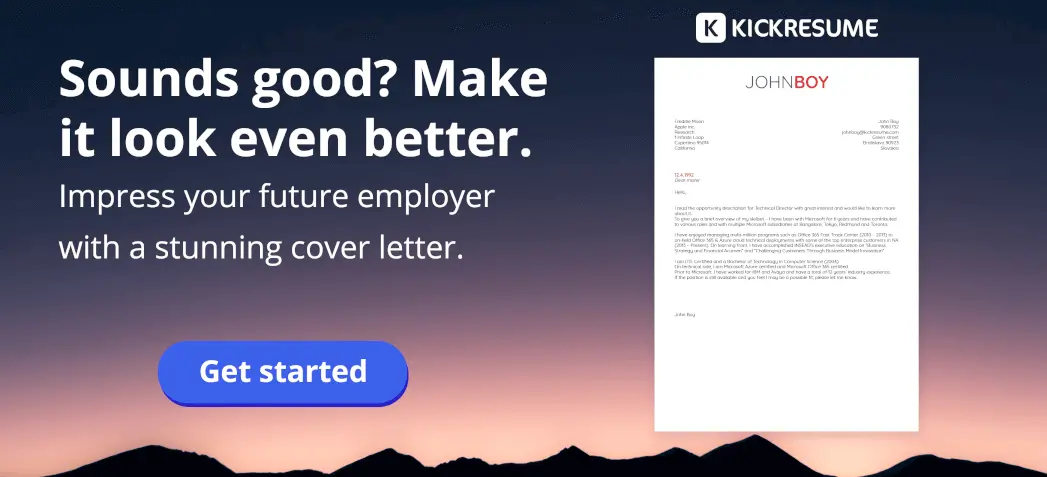 2. Include company facts and news.
Here's another way to make it work. Begin your cover letter with a little digging. To find some captivating cover letter openers, look for facts stemming from recent news about the company.
Take time to browse their website and read news articles online. These sources can provide you with interesting facts that you can easily relate to. Who wouldn't like to hire someone who already knows everything about their brand?
Hiring managers treasure authentic enthusiasm because it tends to translate to motivated and highly successful employees. Kick off your cover letter with a little (genuine) flattery. To avoid sounding insincere with your compliments, tell a story.
Including company news gives you chance to sneak in your own values, too. Also, research shows that stories are up to 22 times more memorable than dry facts. Any specific event, fact, notable statistic or a recent award the company earned can be a good starting point of your narrative.
Let's say the company's just won an award for its innovative solutions in the computer industry. Take advantage of it and follow up with how much you value forward-thinking methods in technology.
Company facts and news: Examples of how to start a cover letter
Dear Nancy,
The [Company XYZ]'s emphasis on employee development is why I'm so excited about this position. My 98% client satisfaction rate at [Company XYZ] owes a lot to my commitment to constant skills improvement. I'm excited to see where I could take your client KPIs within such a well-constructed system.
When I saw that [Company XYZ] was featured in Fortune Magazine last month for its commitment to renewable energy and reducing waste in the workplace, I was truly inspired. With my track record of reducing costs by over 30% and promoting sustainable technologies, I'm excited about the opportunity to take on the account executive role to expand your company's growth and work towards a greener future.
Having grown up in Harlem, I understand firsthand why you've earned your reputation as one of the most visited burger places in New York. Since I was a teen, I've been hanging out at your restaurant every Friday. Now I want to impress your customers in the same way your staff has so graciously done for me.
I was delighted to find out that [Company XYZ] is on the lookout for an event manager with experience in increasing brand awareness through organising high-traffic events. I've attended a couple of your events myself and thought I'd love to become part of it. With my 3 years of experience coordinating business events in the corporate space, I believe I'm a great fit for the role.
Recently, I came across articles highlighting the partnership your company formed with [Company XYZ]. I became inspired to seek opportunities to become a member of your staff and was happy to see an opening for a business assistant. As someone with extensive experience in that area, I think I'd be the perfect candidate for the job.
I was delighted to see that Wegmans Food Markets is #2 on Fortune Magazine's list of top companies to work for in 2018.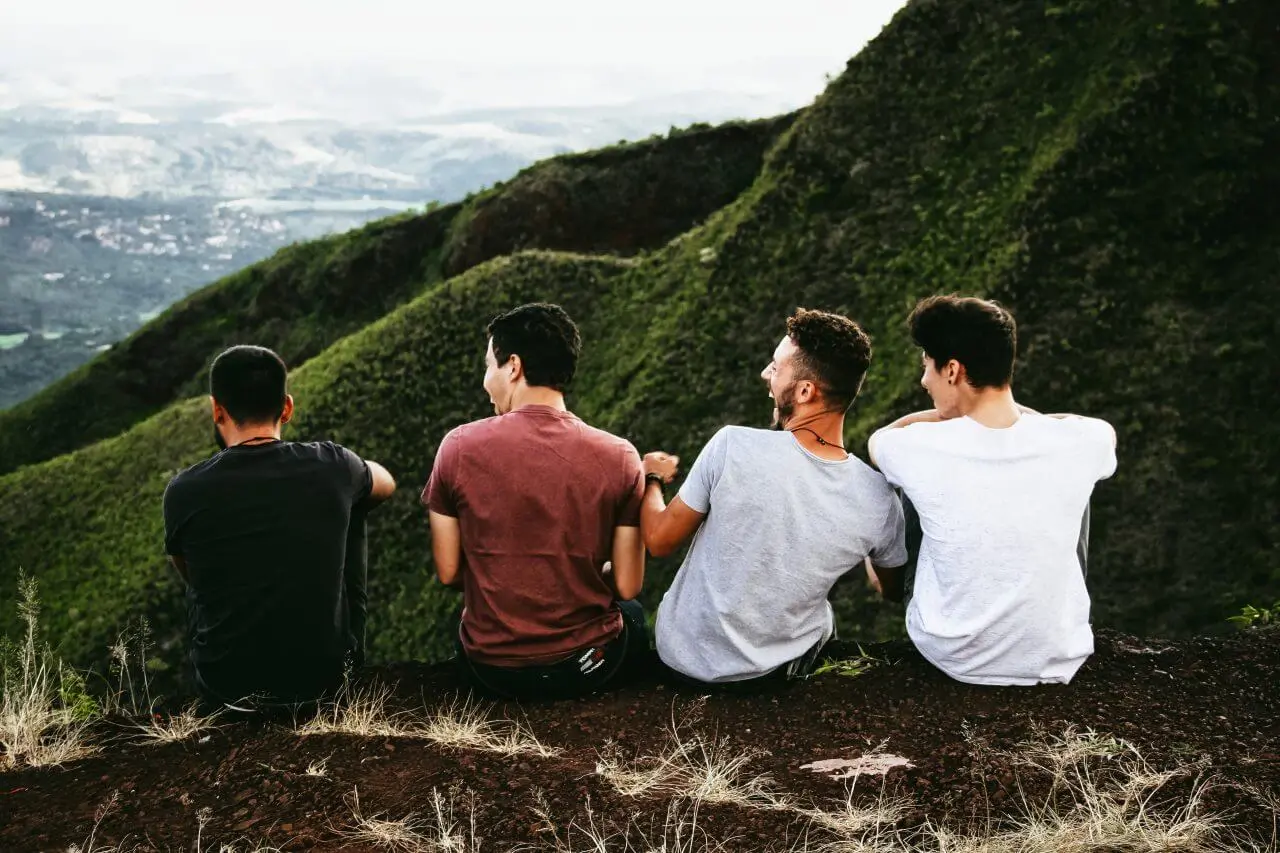 3. Highlight a mutual connection.
You've managed to scramble a few decent accomplishments, but nothing groundbreaking. What else could you turn to?
Use the strength of your professional network. Referrals can work their magic when it comes to getting an interview, so be sure to mention yours right away.
Maybe you just happen to be friends with an ex-colleague that referred you to a position, company, or specific hiring manager. Make a strategic move and use the name right away in your cover letter.
A valuable connection that can throw a positive light on your professional skills is worth its weight in gold. Name-dropping your mutual contact means there are professionals willing to back up your skills and vouch for you. After reading your cover letter, recruiters will most likely want to learn why your referrer thought you'd be a good fit for the position.
And what if you've got no name to drop? Go out and network. Contact and meet people that work for the company. It's one of the best ways to get closer to the job you're hoping to score.
Name-Dropping: Examples of how to start a cover letter
Dear Robert,
Brad Smith suggested I apply to this position because she knows that my software solutions achieved 97% performance-to-goals at [Company XYZ] and that you're looking for a developer what works with speed and absolute precision.
I was excited to learn of this job opportunity from my former colleague, Lucy May. We've worked closely together for several years, most recently on a complex data analysis project at [Company XYZ]. She advised me to apply as she thought I'd be a good match for this position on your team.
Justin Rosewood suggested I contact you regarding the Customer Service Representative position at [Company XYZ]. I met Justin last year when we volunteered together at a local mobile food bank. Working closely together allowed him to see my ability to genuinely connect with others, which is why he's referred me to this role on your team.
4. Show passion for what you do.
None of the previous openers worked for you? Well, maybe the shiniest fact about you is your passion.
The employer wants to see you'll stay dedicated to the role and company. A motivated employee that comes with a strong work ethic has a great value. If you enjoy your job, you're more likely to stick around longer, help drive company growth and become an enthusiastic member of the team.
So if you're all hype about the company, don't hesitate to infuse your cover letter with a couple of sentences demonstrating your excitement about what the job entails.
Passion: Examples of how to start a cover letter
Dear Sharon,
When faced with the CPA exam in school, I told my mentor, "I want to blow this test out of the water," and I did. Beyond my 98 average score across all four sections, a passion for finance has always been the guiding factor in my life. That's why I'm so excited at the chance to work for [Company XYZ].
Graphic design for jewelry shows has always been a passion of mine. My panel talk on jewelry graphics at the AIGA Design Conference was put on YouTube and retweeted 2,300 times.
When I was young, all I wanted to be was a musician busking the streets of Chicago. Unfortunately, my guitar skills have faded over the years, but I still love to work with a crowd and entertain the masses — passions that I hope qualify me to become your new community manager.
A couple of months ago, I took a career assessment test. It told me I should become a sailor. It sounded weird to me, but later I understood its message: A role that combines my business development skills with my lifelong passion for wandering beyond the horizon would be my ultimate dream.
I've had a knack for writing ever since I was the main editor of our high school magazine. Thanks to my 15+ years of experience, I've transformed my passion into a fashion blog with 30K+ monthly readers, featured articles on Time and Cosmopolitan that have garnered over 50K views, and a writer's workshop I founded for young up-and-coming writers.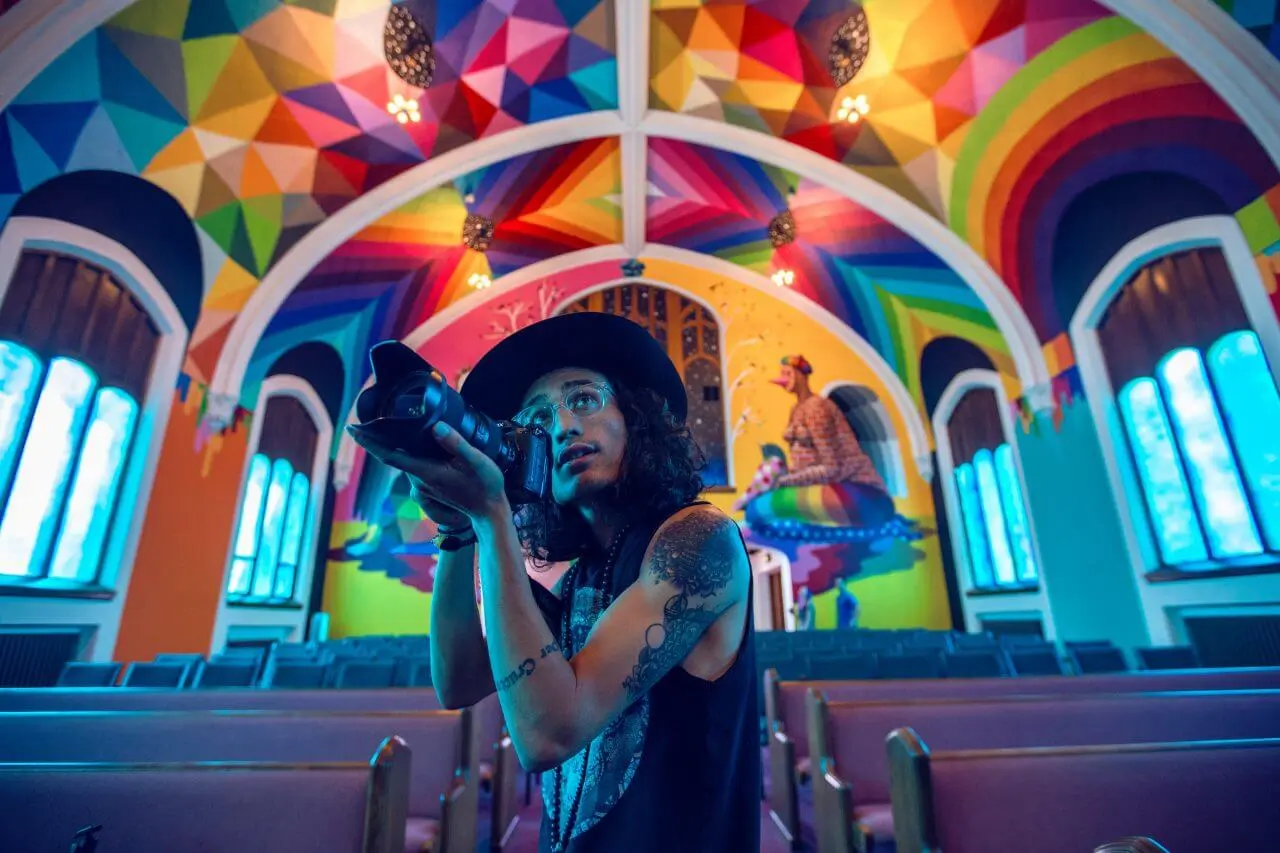 5. Use humor and creativity.
First of all, recruiters are humans too. Amidst a pile of boring resumes and repetitive cover letters, they may find a good joke, juicy pun or funny opening line as a nice refreshing break (plus maybe a reason to call you up for an interview).
Gauging your recruiters is a matter of educated guesswork. Would they appreciate some sass or snark? If so, peppering your cover letter with an anecdote will be an appropriate way to make them smile. And if they don't? Erm, who knows.
Besides being a nice tool to ease things off a bit, humor can be a part of a powerful explanation for why you're the right person for the job. Listen closely to the tone of the job posting. Then you'll be able to say whether or not to take the creative route.
Humor and creativity: How to start a cover letter examples
Dear Marilyn,
Before I flood you with all the reasons why I'm going to be your next writer, I would like to tell you a little about myself. I didn't learn to hold a pencil until I was about six years old, which made everyone think I'd never pen a single letter. And now here I am, bidding to become your next Shakespeare.
Have you ever met a guy checking his social media accounts bazillion times a day? Yep, that's me, nice to meet you. I'm here to offer my expertise and become your full-time social media manager. Fortunately, I offer more value than a procrastinating kid. Let me tell you more.
Gosh! Thank you so much for offering me the position of a marketing specialist at [Company XYZ]! Well, I know we're not quite there yet. But if we were, let me tell you what I'd do for you once a member of your team.
You've done everything. Wrote a list of pros and cons. Slept on it. Asked your life coach, argued with your hairdresser and talked to every barista on your block. So why haven't you made up your mind yet? If you're constantly confronted by tough business decisions and strategic plans, you need a patient listener and a daring advocate. You need… me!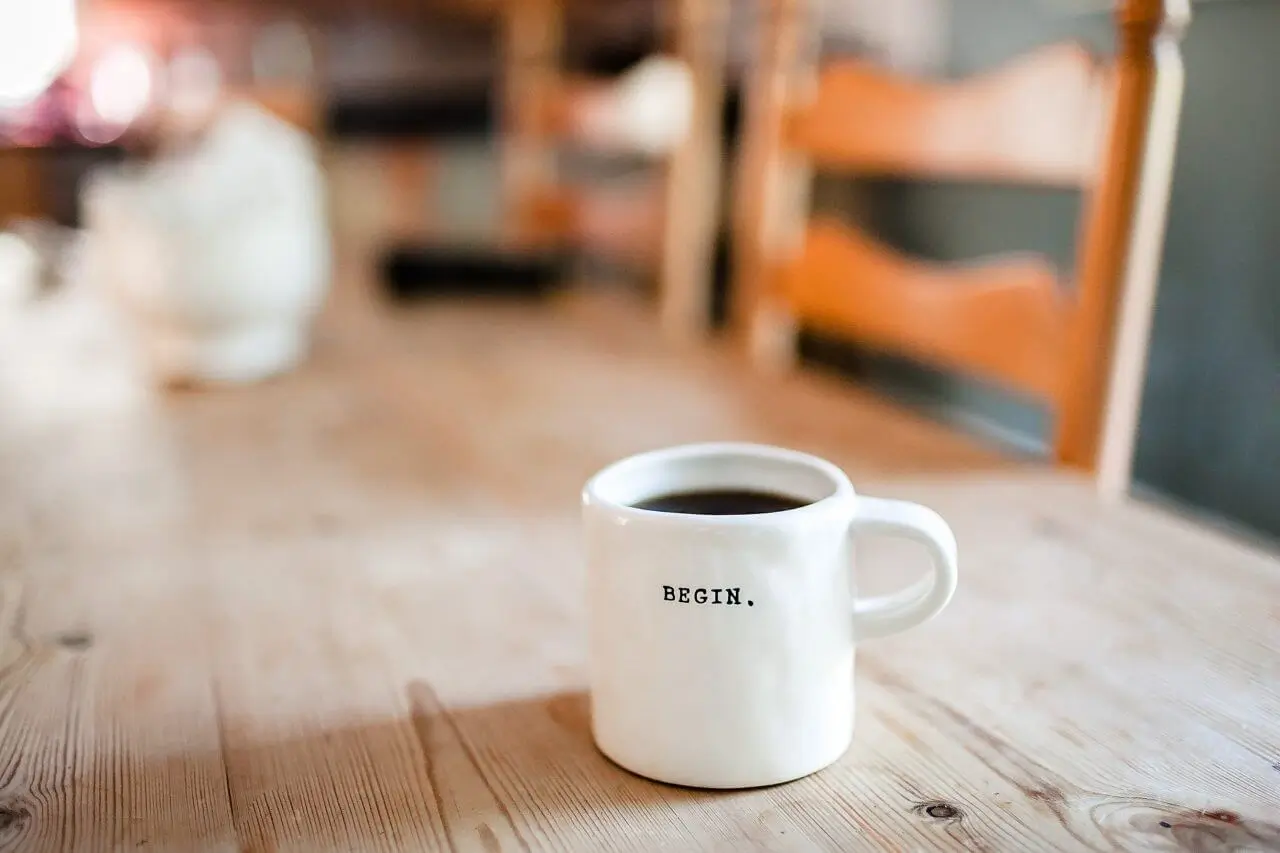 Key takeaways.
This guide has shown you several powerful ways to start your cover letter. Choose whichever suits you the best and the one that you can feel comfortable with.
The rest of your cover letter is important, too. Each and every word and sentence should be there for a reason. If you want to bring it to perfection, check out our ultimate guide to writing a perfect cover letter and also take out any worn-out phrases and clichés that no one really wants to see. Finally, close your cover letter the way you opened it — with a style.
For some real-world examples, head over to our help centre to see a packed library of 50+ real cover letter samples from job seekers who got hired by leading brands like Microsoft, IBM or IKEA.
Well, lots of stuff to get inspired. Now let's get down to work!